Cultural tours in Ladakh
Our cultural tours take you to key highlights of Ladakh like ancient monasteries, pristine blue lakes, glaciers, high passes and villages. Our experienced guides and drivers will take care of all your needs and provide detailed information about each place you visit. Below are 7 itineraries that cover the major highlights of Ladakh, the tours can be customized.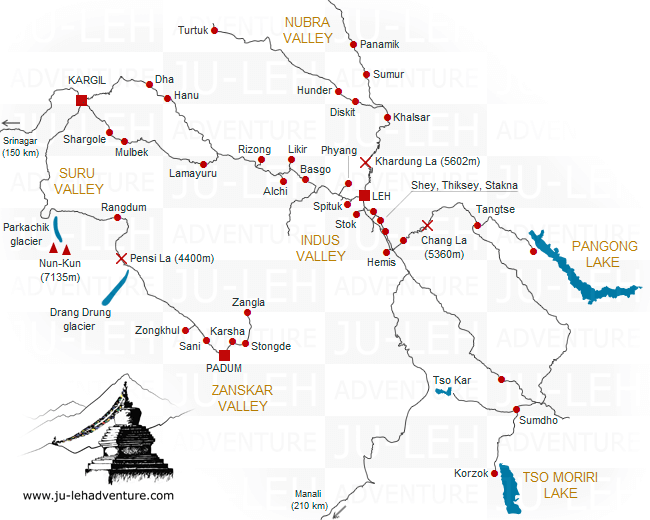 We can also arrange tours in Delhi and Agra (Taj Mahal, Fatehpur Sikri) before or after your trip in Ladakh, with a partner agency based in Delhi.
Contact us for more details and ideas about how these cultural tours in Ladakh can be combined.