Pangong lake - cultural tour
Duration: 2-3 days
Distance: 340 km
After visiting the ancient gompas and palaces of the Indus valley, you will cross Chang La (5360m), the pass connecting Leh to the Changthang region and Tibet. On the high-altitude plateau of Changthang, you will meet the nomadic families with their yaks and pashmina goats and experience the breathtaking beauty of Pangong lake.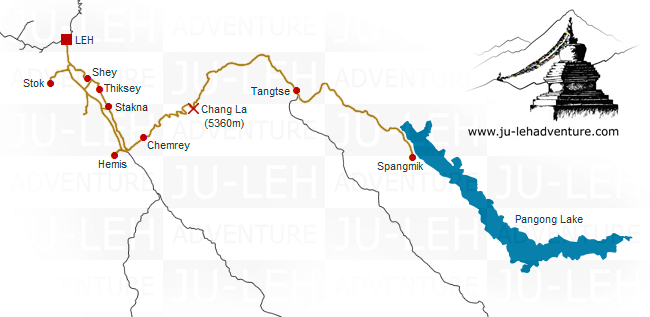 Tour Highlights
Pangong lake
This giant lake situated at the altitude of 4250m is a long narrow strip of water. Only a quarter of the 134-km-long lake is in Ladakh, the remaining three quarters lie in Tibet. At its widest point, the lake measures 7 km across. Even though the water has a high salinity, the lake freezes completely in winter. The lake is a visual treat displaying multiple shades of blue. It serves as a major breeding site for migratory birds like brahmini ducks, bar-headed geese and seagulls. Numerous species of animals such as foxes and marmots live in the vicinity of the lake. Pangong lake is a heaven for wildlife enthusiasts and birdwatchers.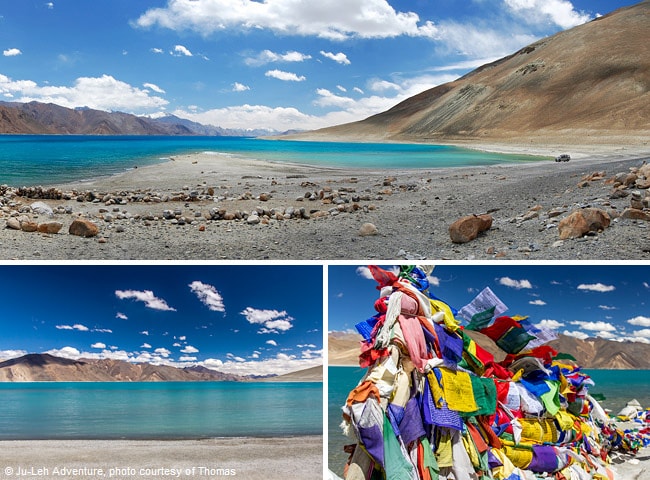 Spangmik village
The village is located on a narrow strip of land wedged between the mountains and the lake. The families rear pashmina goats and grow barley during the short summer season.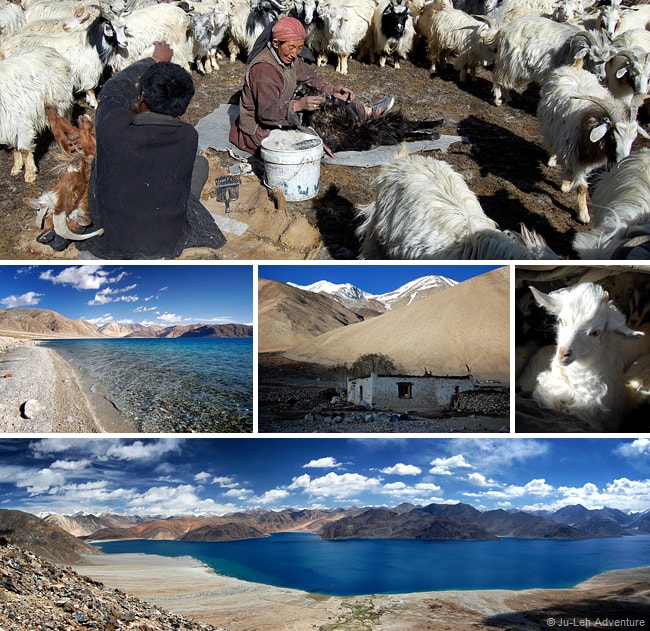 Tangste village
Before reaching Pangong Lake, the road passes through Tangtse village. Stop here for a cup of tea, take a short walk around the village or visit the newly built Tangste monastery.


Chang La
Chang La pass, situated at 5360m above sea level, is the gateway to Pangong lake. While ascending the pass, enjoy the panoramic view of the valley.


Chemrey monastery
Chemrey village is dominated by a beautiful gompa built on a rocky hillock. The monastery was founded in 1664 in memory of king Singye Namgyal and it has a community of around 20 Drukpa monks with their novices. The highlight of the gompa is the large brass statue of Padmasambhava. Another precious possession is a set of ancient Tibetan texts decorated with gold-and-silver calligraphy.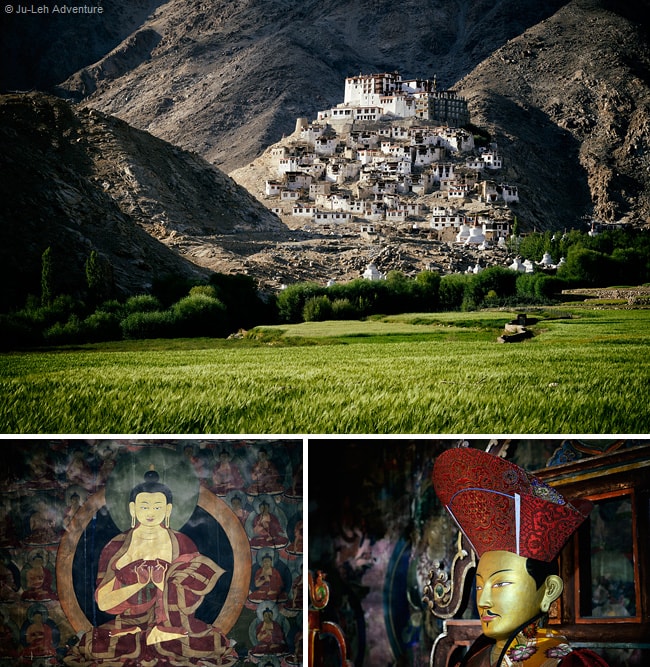 Indus valley from Leh to Hemis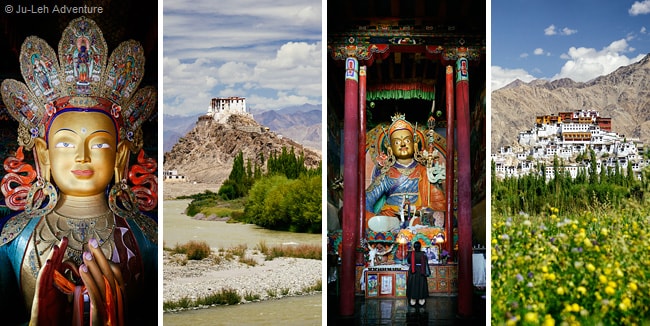 All the itineraries can be customized to suit your own special interests, preferences and timing. Please contact us for more information.