Chamser Kangri (6620m) & Lungser Kangri (6666m)
Rising up from the eastern shores of Tso Moriri, Chamser and Lungser Kangri are perfect objectives for amateur climbers who want to get above 6500m. The expedition can be done in 5-7 days from Korzok village. The main challenge is the altitude so one must be well acclimatized before attempting the ascent. Same as for Mentok Kangri, the best is to combine the climb with the trek from Rumtse to Tso Moriri trek, the Hemis to Tso Moriri trek or the Zanskar to Tso Moriri trek.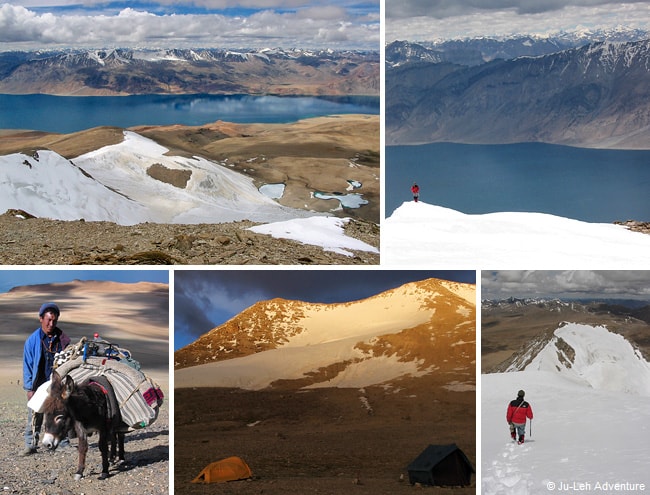 Please contact us for more information about the mountaineering expeditions.