Mentok Kangri (6250m)
Situated on the western side of the vast Tso Moriri lake, this peak can be climbed in 3-4 days from Korzok village. From the summit, there are fantastic views of the Chamser & Lungser Kangri across the lake, the Changthang plateau and distant Tibet. For a good acclimatization, the best is to combine the climb with the Rumtse to Tso Moriri trek, the Hemis to Tso Moriri trek or the Zanskar to Tso Moriri trek.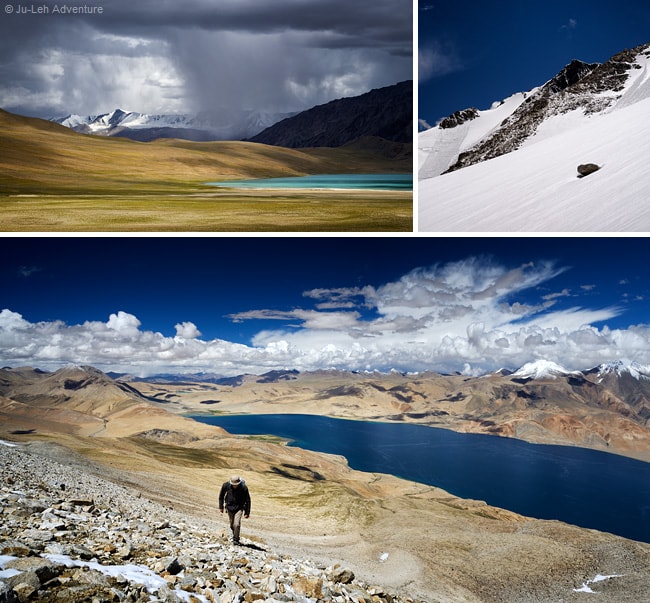 Please contact us for more information about the mountaineering expeditions.