Stok Kangri (6153m)
Stok Kangri is closed in 2021 and 2022. This measure has been taken in order to protect the glacier which is the main source of water for Stok village.
Stok Kangri is a relatively "easy" 6000m+ peak, perfect for a first mountaineering experience in the Himalayas. This majestic mountain offers beautiful views of the Karakoram and Zanskar ranges. The climb does not require special mountaineering skills, it can be done in 4 days if you are already well acclimatized. For a better acclimatization, you could start the expedition from Spituk or Chilling or combine the climb with the Markha valley trek.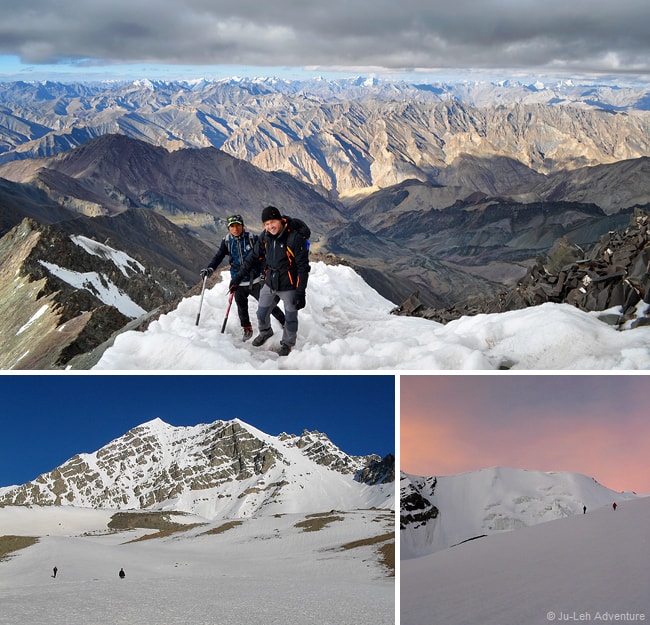 Please contact us for more information about the mountaineering expeditions.