Kang Yatse I (6400m) & II (6200m)
The mountain has two main summits. The lower western peak, Kang Yatse II, does not require special mountaineering skills. The higher eastern peak, Kang Yatse I, should only be undertaken by experienced climbers as it is across a technically difficult knife-edge traverse. The Kang Yatse climb can be combined with the Markha valley trek from Spituk or from Chilling.
If you would like to join a group, check our Fixed Departure Treks.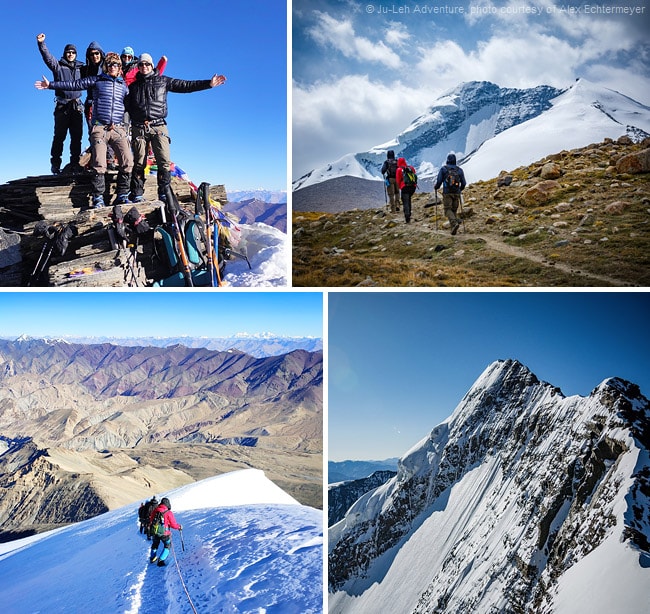 Please contact us for more information about the mountaineering expeditions.